BOTTEGA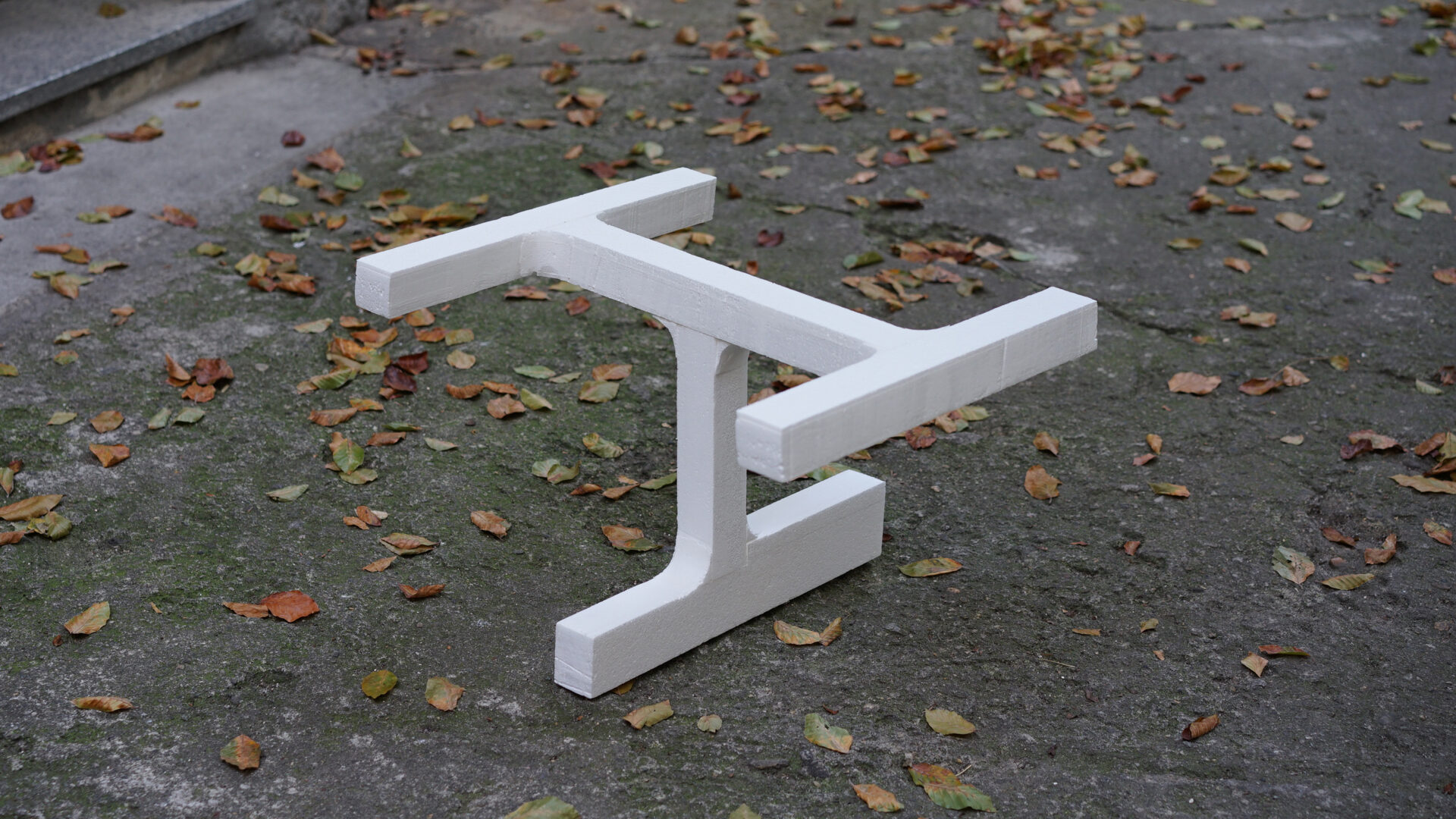 Dining table
Kristalia
2023
Structural beauty
Ever since I was young, I've always been fascinated by those artificial structures designed purely to supply their tasks, such as those devices you can find in any workshop, handcrafted by artisans to assist their work. That's because I perceive a sense of beauty in the pureness of design, made of mere functions and calculations without artificiality.

Think about a table as a surface supported by a structure: is it possible to achieve both aesthetic and functionality? I thought about it. We used square wooden profiles with the minimum section to ensure resistance, and with the aid of mockups, we tried out different possible setups. By repeating this process, we managed to reduce the number of parts and join them with a rounded junction, still using the least material possible.
The outcome is an extremely light structure with an interesting three-dimensional joining.

The fascination I've been feeling for years had the chance to take shape after a long period of maturation.
構造美
デザインを学び始めた頃から、純粋に必要強度を満たす目的のために設計された人工構造物や、工房などで見受けられる作業補助の造作物などになんだかずっと魅力を感じてきた。作為がなく機能や計算によって成り立っている純粋な世界にある種の美を感じているからだと思う。

テーブルを面が構造体によって支えられている物だと捉えた場合、その構造体自体に機能と美を両立させる事ができないか?と考えてみた。強度を確保できる最小の断面を持つ木製の角材を使用し、様々な構成のあり方をモックアップを作りながら考える、そんな作業を繰り返すうちに必要最小限の部材を使用しながらも各エレメントがラウンドした接合部によって連続的に繋がり立体的な強度を持つ構造体が出来上がっていった。完成した構造体は非常に軽量であり各エレメントが立体的にリンクする様子が面白い。

ずっと感じていたその魅力は、長い熟成期間を経てカタチになる機会を得る事ができた。