FLOW KITCHEN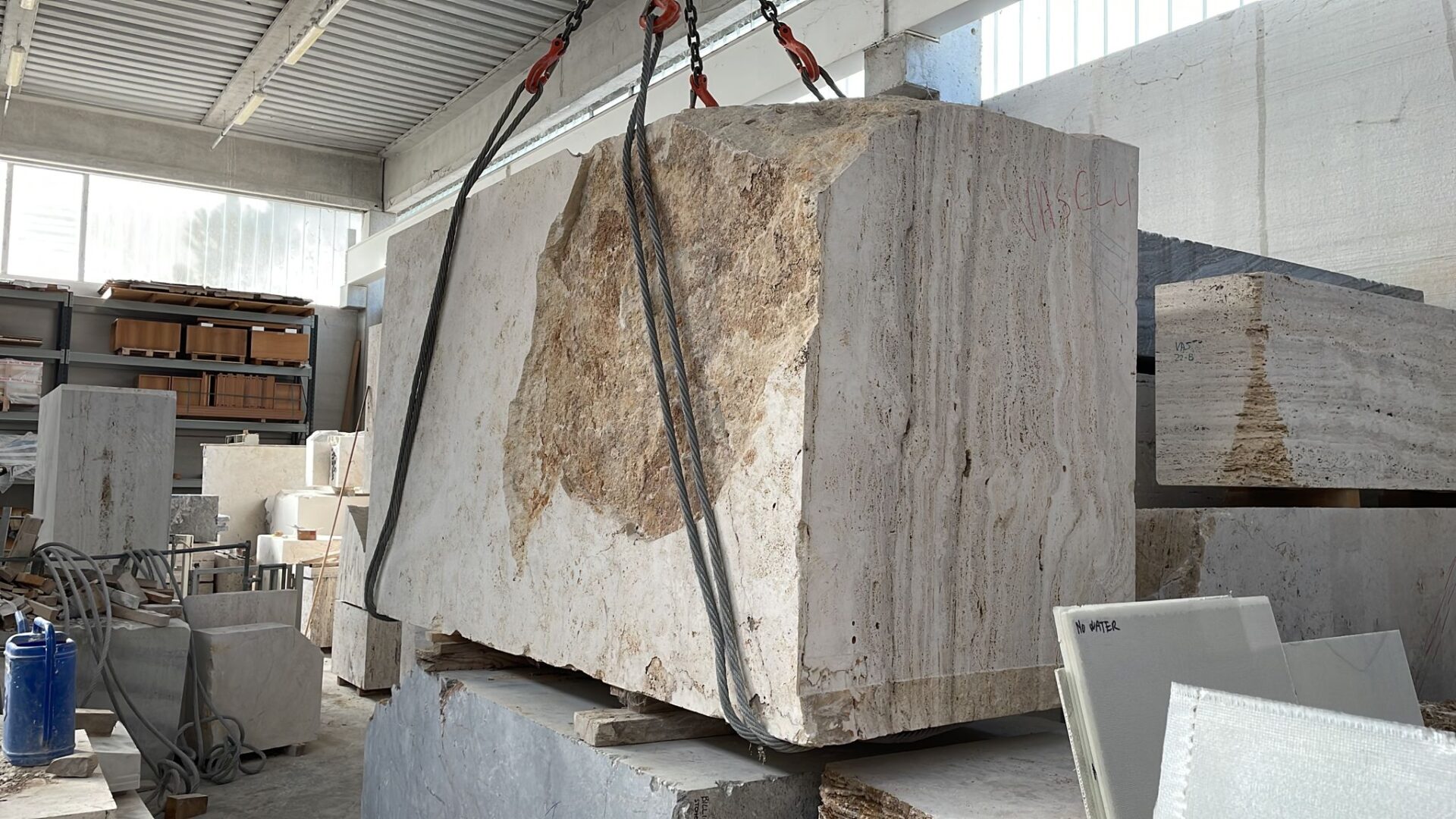 Fluidity

The Flow kitchen explores the concept of harmony between form and function along with the gestures of the body in the space.
The characteristic difference in the height of the countertop – which flows throughout the whole length of the kitchen, differentiating its functional parts – seamlessly merges into the detail of the doors. The sharp cross-section keeps the horizontality of the countertop open, emphasizing the fluidity of this hallmark.

The huge stone block used is crafted to adapt and integrate with the other elements of the kitchen; then is re-assembled in its entirety, as a sculpture, to appreciate its essence through every single detail.
Contrasting the grandeur of the stone, the interiors are made entirely of fine solid wood, starting from a lighter and more sophisticated language, obtained by dint of cabinetmakers' skillful workmanship.
Stone is a material created with "time"; therefore, Flow wants to express the "passage" of time through the richness and the respect for these natural materials, becoming an interpreter of the history of stone and Tuscan culture through the know-how of its craftsmen.


時間の流れ
FLOWは機能と造形の調和、身体と空間の流れをコンセプトにデザインされたキッチン。
トップの高低差による機能の変化、長編方向への導線は柔なかな競上がりのディテールによりスムーズに繋がりを生み出す。
トップと把手から生まれる溝のディテールは、ダイナミックな流れをより強調し、断面によるコントラストによって明確なデザインを決定づけます。

そして巨大な石の塊は、一度解体され必要な機能を与えられてまた元の塊の姿に戻されるのです。
FLOWキッチンはソリッドな石の魅力を存分に感じるとることが出来るよう隅々のディテールまでデザインされている。そして外側の石の素材感に対比するように内側は木の無垢材を贅沢に使用した繊細なデザインが展開されており、熟練のエバニスタ職人達によって丁寧に作り込まれている。

素材へのリスペクトから生まれたFLOWキッチンには、トスカーナにおけるモノ作りの歴史と文化という時間が流れているのです。