MIST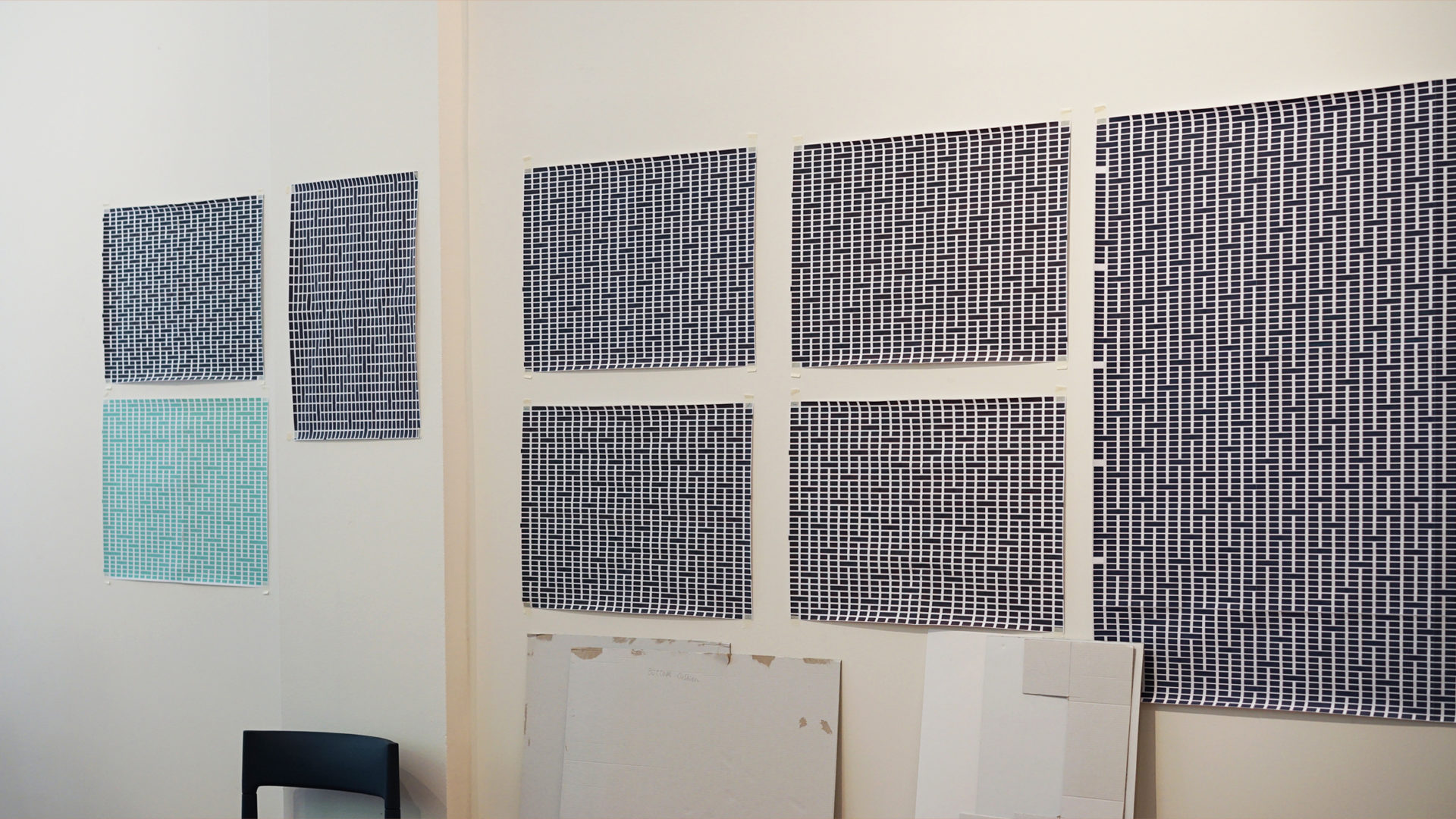 Mosaic
Mosaico+
2020


Mentioned in the
ADI Design Index 2020
for the category "Design per l'abitare"

Regularity/Irregularity
How to approach a bidimensional surface?
This project has started tentatively, by making various prototypes based on the concept of "distance from the object" and "visual perception".

Overwhelmed by the infinite combination of possibilities, I started to define some criteria. Gradually the project was taking shape until, after trials and errors, I found the precise rule to apply to achieve the desired visual effect – a different approach from that of mere decoration.

The intrinsic order of the glass mosaic creates a dynamic effect depending on the point of view and the position of the light, enhancing a new perception of the space.
The right combination of regularity and irregularity generates two visual layers with a new sense of deepness – such as the suspended droplets of mist.
規則性と不規則性
平面的なモノに対してどのようにアプローチするのか?
手探りで始めたプロジェクトは対象物との距離感や視覚的な感覚を基に試作を重ねるプロセスを踏んだ。

しばらくして、あまりにもの可能性の多さに打ち拉がれ、自分で限定的にルールを設けながらトライ&エラーを重ねた。
少しずつ何かを掴むような感覚があり更に細かくルールを設定していく。最終的には装飾的なタイルのデザインとは全く異なるアプローチによって、ある視覚効果を得るためのルール設定を行ったプロジェクトとなった。

整然と並べられたガラスのモザイクは、見る角度や位置、そして光により動的な効果が生じ、空間に新しい知覚を呼び覚ます。
規則性と不規則性が混在する中で異なる層を生み、あたかも霧の粒子が宙に浮いている瞬間を切り取ったような深みのある表情を生み出した。