BAIA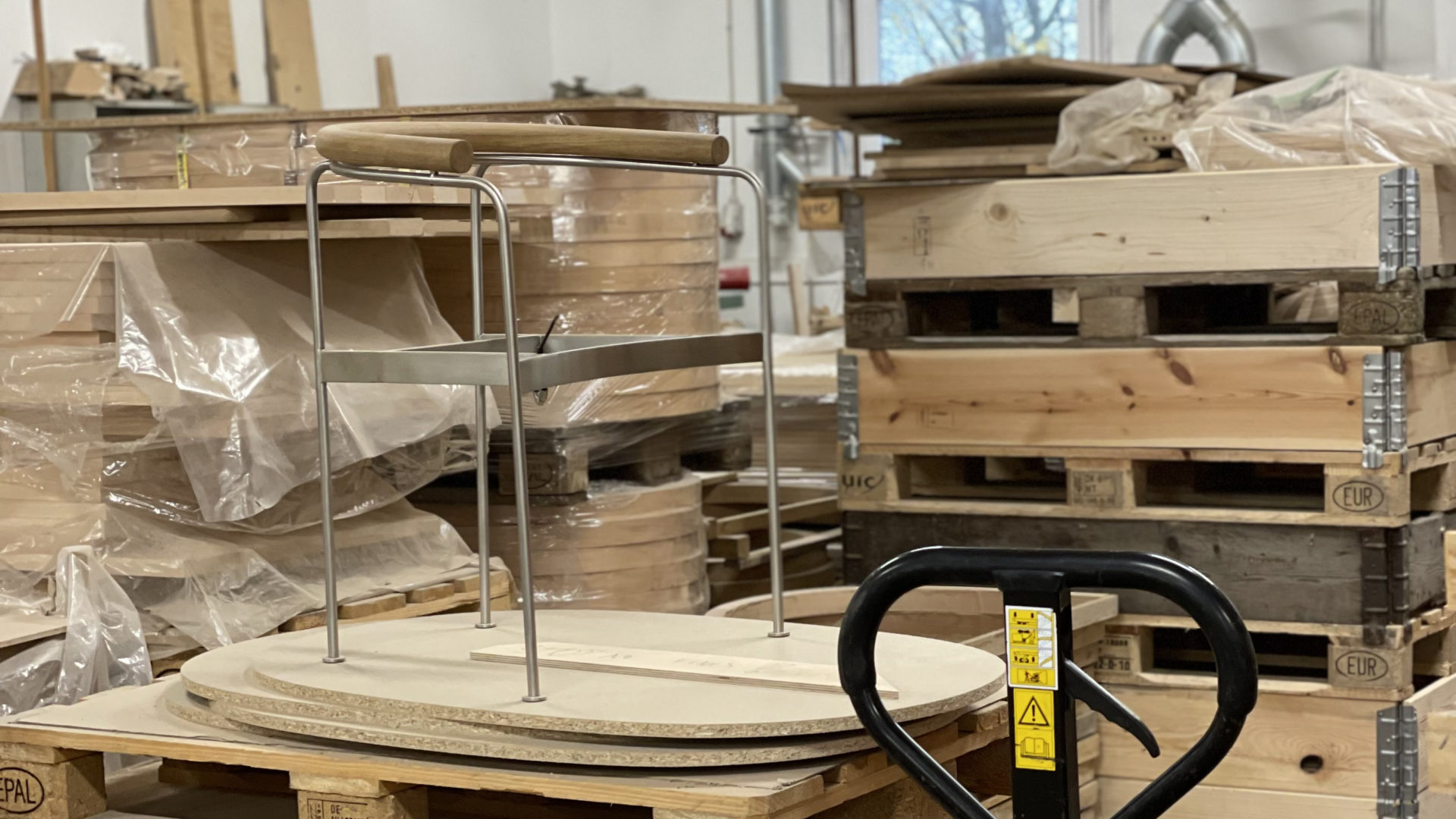 Tangency

Modern design has a deeply rooted history in Denmark.
Whilst paying homage to this great background, I wanted to explore new possibilities using a composition made of simple elements.

The frame is clearly made of vertical elements in tubular steel and horizontal elements in flat bars.
The cushion has an organic shape – contrasting the rigidity of the frame – and is covered either in danish high-quality leather or fabric.

But what characterizes this chair the most is the steam-bent solid wood backrest that lays tangentially on the top of the structure.
The cross-section of this detail is made of two circles in slight contact, which, when developed three-dimensionally along a large curve, give a warmer feeling at the point of contact between the metal and the body.
The geometric conditions of the tangent determine the characteristic of this project.
正接
デンマークには深く根付おいたモダンデザインの歴史がある。
この偉大な歴史に敬意を払いつつ、あえて単純な造形の構成によって新たな可能性を探ろうと考えた。

構造はスチールロッドによる垂直ラインとフラットバーによる水平ラインによって明確に構成されている。繊細な構造とコントラストを生む柔らかな座面は、デンマーク最高品質のレザー又はファブリックしよって仕上げられている。

そして、この椅子を最も特徴づけているのが木製の背が構造と正接に配されている点である。
このディテールの断面は二つの円が正接している状態であり、それらが大きなカーブを描きながら立体的に展開されることで、軽やかな表情と身体と構造との接点に暖かみのあるレイヤーを生んでいる。
正接という幾何学の条件がこのデザインの特徴を決定づけたのだ。