EIDOS SCREEN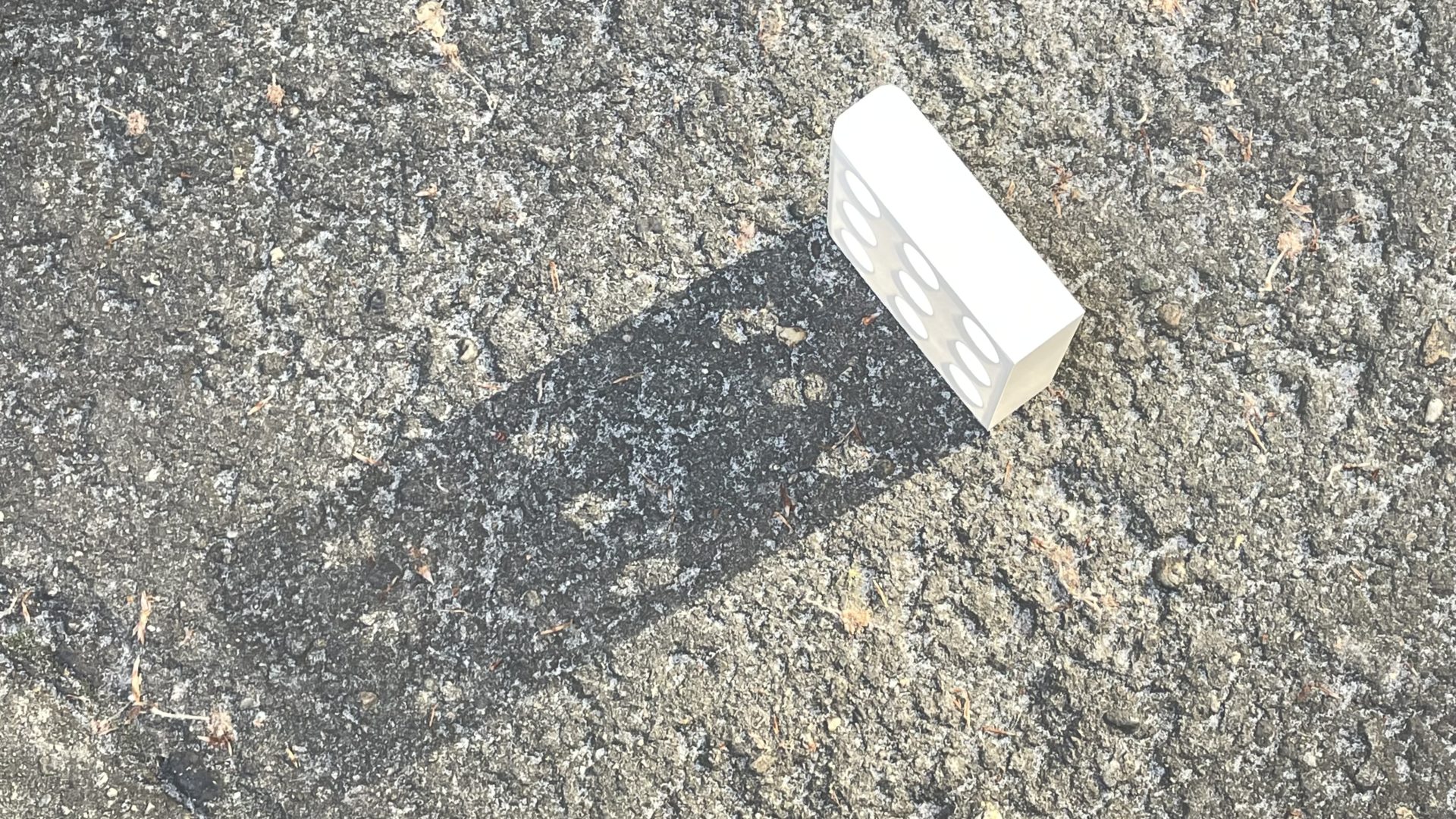 Transparent stone
While trying to conceive a new way of interpreting the stone, I wanted to approach "absurd thinking" with the belief that it would bring something different.
Therefore I thought that giving the stone a transparent feeling availing the light would be interesting.
At first, I thought about how many holes I needed to bore in order to achieve that transparency I had imagined. Then I made various mockups and, thanks to Vaselli's know-how, I decided on the exact pitch and diameter.
The 40mm thickness of the stone slab allows the passage of light while creating a 66° angle of vision for proper privacy.
A stainless-steel reinforcement plate is set up inside the slab, thoroughly concealed by the craftsmen's work.
The beautiful natural texture of the stone, along with the expressiveness of the light passing through it, make this screen an object without precedent, capable of making this solid material transparent.
透明な石
石という素材の新しい表現を模索している中で、逆に石らしくない表現というものを考え始めた。
光を通し、透明性を持った石を作る事ができれば、空間を仕切るスリーンとして面白いオブジェになると思った。
まずイメージしている透明度を得るために沢山の穴を空ける方法を考えた。そしてモックアップを作り、Vaselliの知見を得ながら、そのピッチと直径のサイズを導き出した。
40ミリの石の厚みは光を透過させると同時に、66°の開口部ができ適度なプライバシーが保たれる。内部には補強のためのステンレス板が配されているが、外部からは見えないように職人の手仕事により丁寧に仕上げられている。
天然素材である石の美しい模様は、透過する光の表情と相まって、石でありながら透明性を持ったオブジェとして、これまでに見た事のないスクリーンが誕生した。