EIDOS STORAGE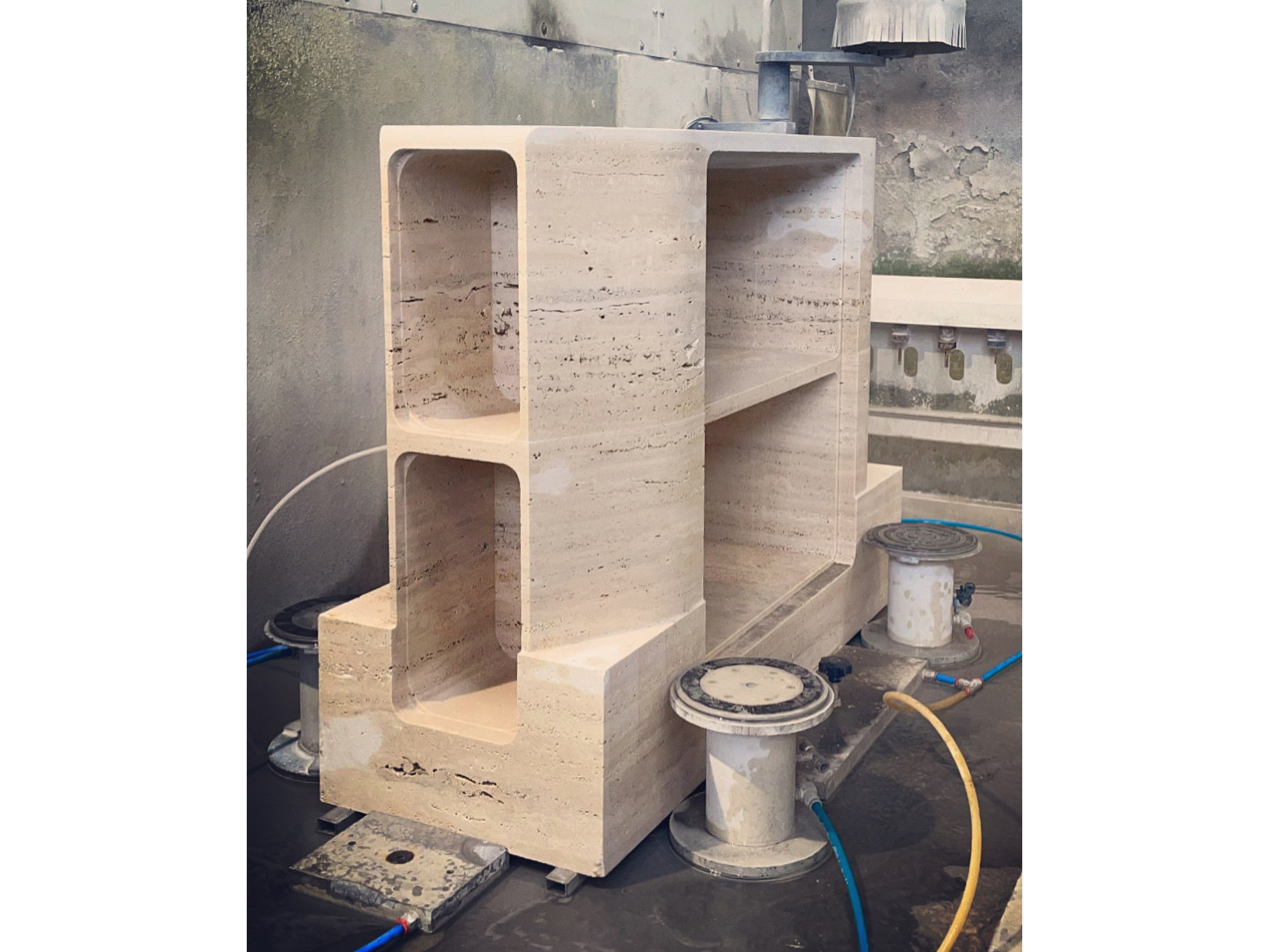 Storage unit
Vaselli
2021
Beyond conventions
EIDOS is characterized by a strong tridimensionality enhanced by the shades of light and the material's natural texture that comes out when carved – not enjoyable when used in slats.
It is a project that aims to express the stone's beauty and solidity.
Normally, when using such a huge stone block, the weight is reduced by carving the inside of the objects, without affecting the outer parts, not to alter the overall look.
In this project, we dared to "expose" this weight reduction process by incorporating it into the design as a storage function. Doing so, these pieces of furniture find their final form, enriched by new possibilities of storing objects either "showing" or "hiding" them.
By making the most of the material and its production processes, by "breaking the rules", new opportunities are born.
The best ideas go beyond conventions.
常識の向こう側
EIDOSは光の陰影によって際立つ立体的な造形と、削り出される事で浮かび上がる美しい層のテクスチャーがその内部に閉じ込められている表情が特徴となっており、製材された板状の石では表現できない、塊としての石の美しさを追求したプロジェクトです。
通常、このような大きな石を使ってオブジェを制作する際には、外観に影響しないように肉厚を一定に保ちながらその内側を削りとる、という方法で軽量化を計るのだが。
このプロジェクトでは軽量化のための加工をあえて"見せる"事で、収納という機能としてデザインに取り込んだ。
このようにして、視覚的に"見せる収納"と"隠す収納"という異なる収納機能を持つstorageが完成した。
素材と技術を活かしながら、常識を違う視点で捉える事で新しい可能性が生まれたのである。
アイデアは常識の向こう側にある。