IKO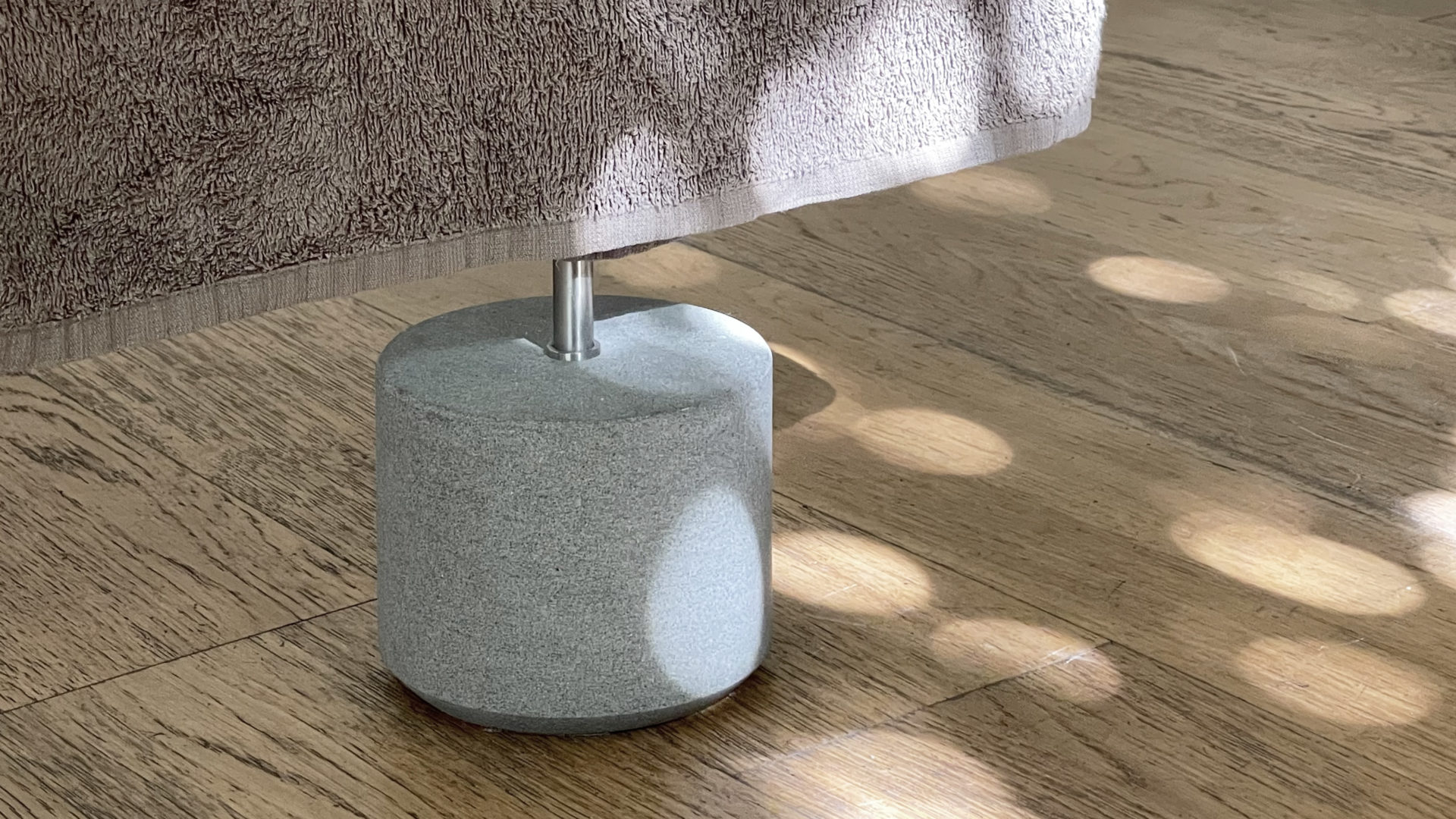 Towel-holder collection
Boffi
2014
Materials
IKO finds its peculiarity in the balance - as well as the contrast - between the characteristics of its materials: the stainless steel and the Serena stone.

The extremely thin rod easily runs vertically thanks to the rigidity of the material and the counterweight of the heavy base that ensures stability.
Its arms might seem simple at a first glance, but they are rather designed and meticulously crafted to perfectly hide the welding, pursuing high aesthetic quality even in the smallest details.

When you hang a towel, it actually gives you the impression that it is floating, creating an interesting visual effect.
As a versatile free-standing accessory, it can be used in the bathroom as a towel rack or a toilet paper holder.
素材性
IKOはステンレスと石という二つの素材の特徴とそのコントラストが織りなすバランスでデザインされています。

ステンレスの剛性を活かした限りなく細いロッドは、垂直性を失う事なく立ち上がり、重量のある石は礎石として重力をそこに凝縮させている。
一見シンプルに見えるロッドの整合部は精密な機械加工を施す事により、溶接部が全く見えなくなるように 設計されており、細部に至までクオリティーと美が追求されています。

実際にタオルを掛けると浮遊しているような視覚的効果が得られて面白い。
バスルームにおけるフリースタンディングタイプのフレキシブルなアクセサリーとして、タオルハンガー、トイレットペーパーホルダーに展開されています。