SEN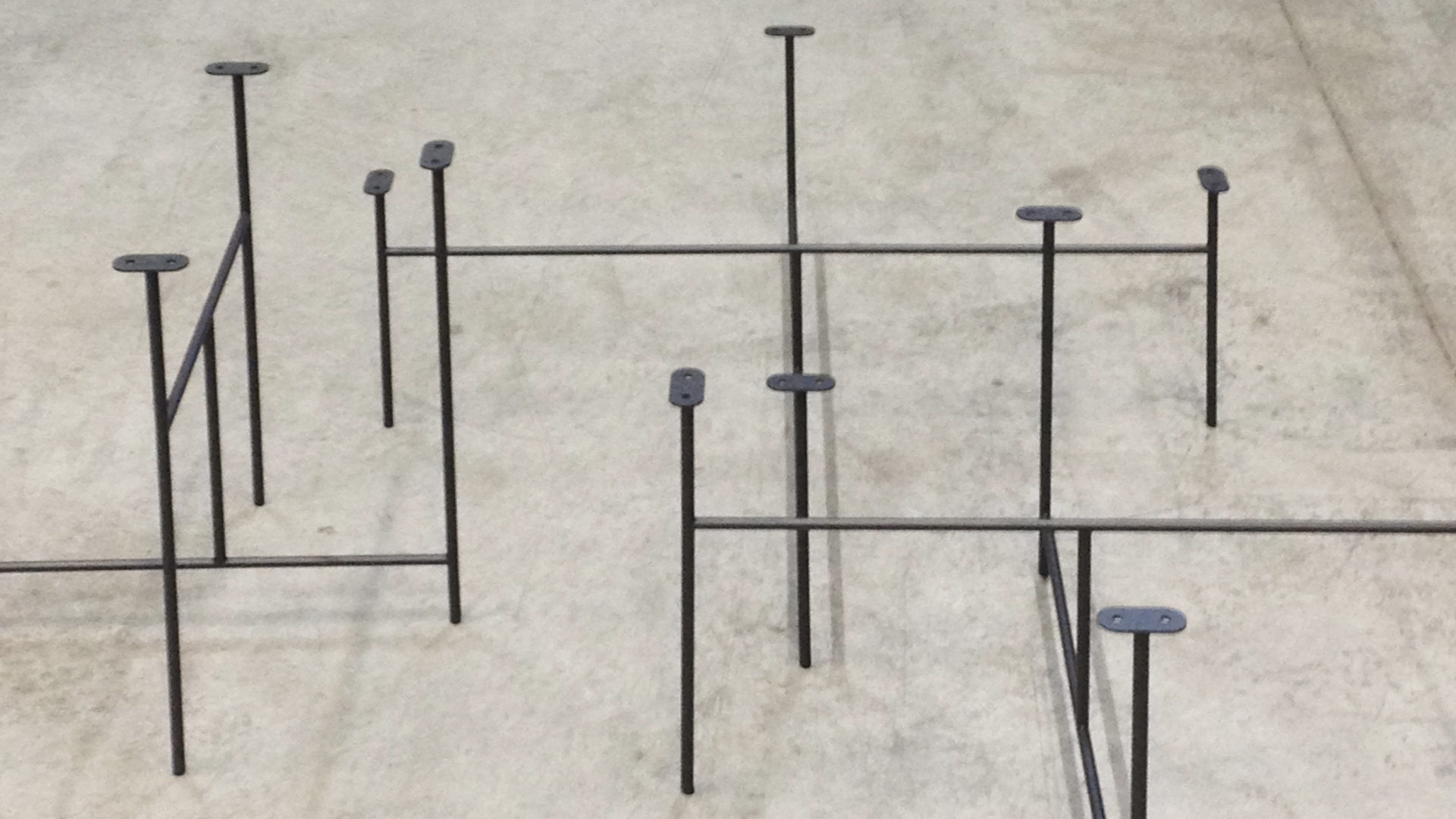 Low tables / pouf collection
De Padova
2016
Lines and structure
The legs as thin and delicate as lines are the hallmark of this design.
A perfect balance between lines and structure, achieved after a graphical-structural process of deconstruction and reconstruction. Although it might seem complex – like Chinese characters – it is made up of a combination of simple elements as lines.
SEN is a table collection that allows free spatial compositions, combining different sizes and heights of top plates.
The pouf version later joined the collection to extend the possibilities of the layout and use.
線と構造
線のように細く繊細な構造がこのデザインの特徴を決定付けています。
この構造は分解と再構築を幾度となく行う過程で得られた"線と構造"の調和によってデザインされた。それは漢字のように一見複雑でありながらも、線というシンプルな要素の組み合わせによって成り立っている。

SENは大小異なる天板と高低差の組み合わせで自由なコンポジションとレイアウトを生むテーブルコレクション。
後にプフもコレクションに加わり、より多様な空間との調和を可能にした。