NUNO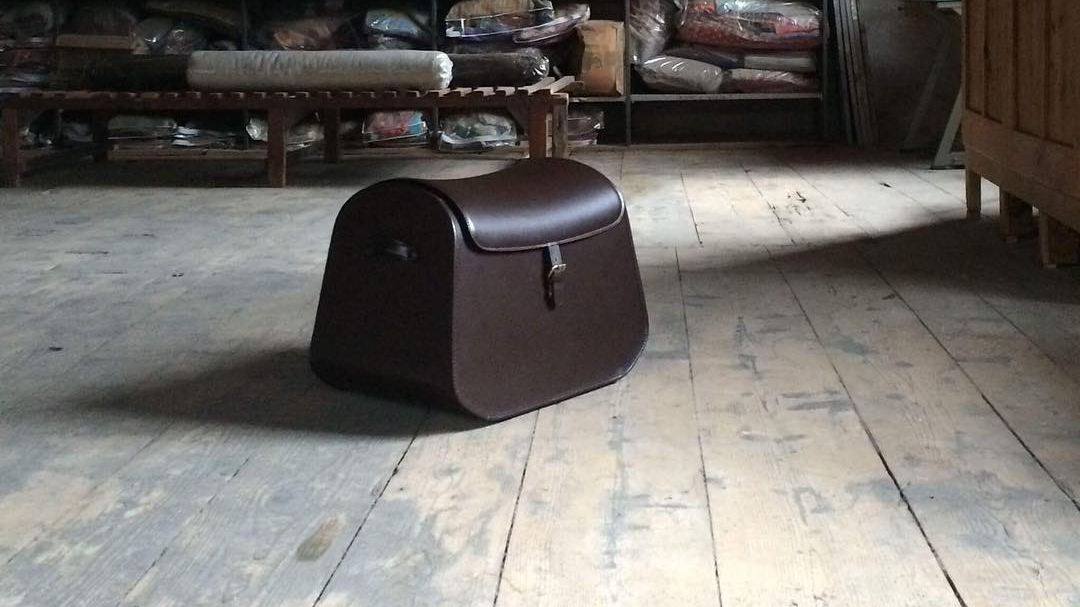 Storage stool
Zanotta
2014 - out of production
Brand and design
Zanotta has produced many masterpieces influenced by pop culture.
Considering such a company, we designed a product that can bring the world of horse riding into your house.

A saddle leather stool/ottoman thoroughly crafted in every single detail by a harness artisan.
NUNO is a durable item that is enjoyable over time and gains value by aging.

It is a product that tells the long history of friendship between horses and humans, paying homage to the legendary Portuguese horseman Nuno Oliveira.
ブランドとデザイン
ポップカルチャーの影響を受け数々の名作を生んだザノッタ社。
そんなブランドの思想にインスピレーションを受けて、 乗馬の世界をインテリアとしても楽しめるアイテムをデザインした。
馬具工房の職人により、細部にまで徹底したクラフトマンシップのもと製作されたサドルレザー製のスツール/オットマン。
長年の使用にも耐えうるクオリティであり、美しい経年変化を楽しむ事ができるプロダクト。
名前の由来はポルトガル出身の伝説的乗馬士Nuno Oliveiraから、馬と人間における長い歴史とその友情をカタチにしたプロダクトです。